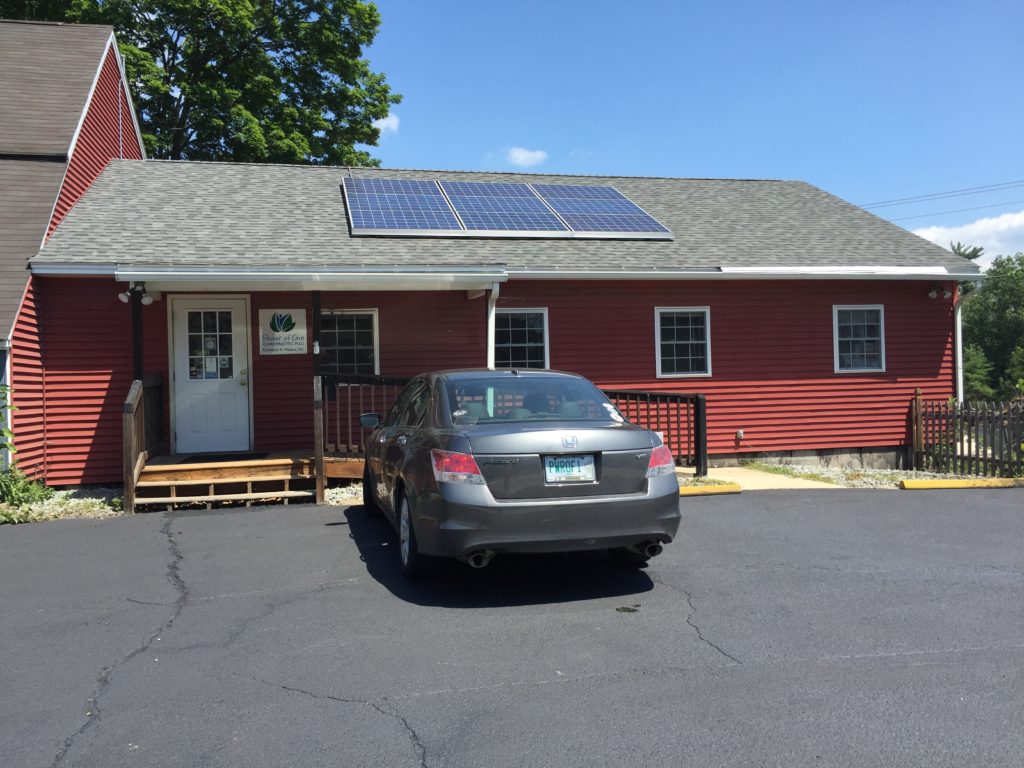 Welcome to Power of One Chiropractic, PLLC!
Coronavirus Pandemic
Dr. Kimberly Waters plans to keep our office open as long as she is able to. Chiropractic care is an essential health care service and we want to be able to care for our patients for as long as we are allowed to. If we do have to close the office, we will contact all of those patients that will be affected by that closure as well as announce it on our Facebook page and our office voicemail.
If you are feeling unwell, please use good judgement on whether or not to keep your appointment with us. We would love to see you and help keep your immune system functioning to its highest capacity possible but would not want to pass anything around. We are washing and sanitizing everything all the time. Please look out for one another and show compassion and love. We are all in this together. This too shall pass even though we don't know when, hang in there!
Conveniently located in Milford, NH, Dr. Kim Waters and her staff are committed to providing quality chiropractic care and massage therapy in a relaxed setting. We want our patients to be able to leave their stress at the door if only for a few minutes when they walk in; visit with friends and neighbors and have a laugh or two, all while we work with them as a team to help them get well and stay well.
We educate our patients on how they can take a lead role in their own health care. At Power of One Chiropractic, PLLC, people can feel at ease asking any question and discussing any problem. We are here for you, we care about you and once you are a patient here, you become part of our chiropractic family.
Come on in, experience what we are all about!
Office Hours

Some times may be extended to meet the needs of our patients if necessary. We will work with you as needed in order to accommodate your busy schedule.
Monday: 9:00am – 1:00pm
Tuesday: 9:00am – 6:00pm
Wednesday: 9:00 am – 6:00 pm
Thursday: 9:00 am – 6:00 pm
Friday: On Occasion
Saturday: Closed
Sunday: Closed
Insurance
Dr. Kim is a participating provider for the following insurance companies:
Aetna
Anthem
Blue Cross Blue Shield
CCN/Coventry/First Health/Mail Handlers
CIGNA
Harvard Pilgrim Health Care
Medicare Part B
PHCS Network/Multiplan
Tufts
We do not participate with Medicaid, Wellsense or Martin's Point